Ice cream or Donut, anyone???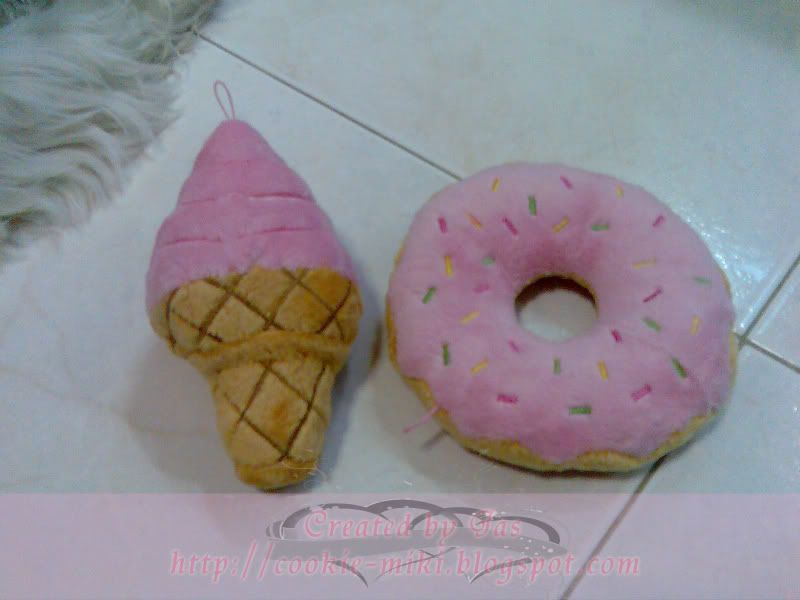 "Hmm, let mi see... Which 1 shd i get???? Ice cream better or the donut??"
*Headache*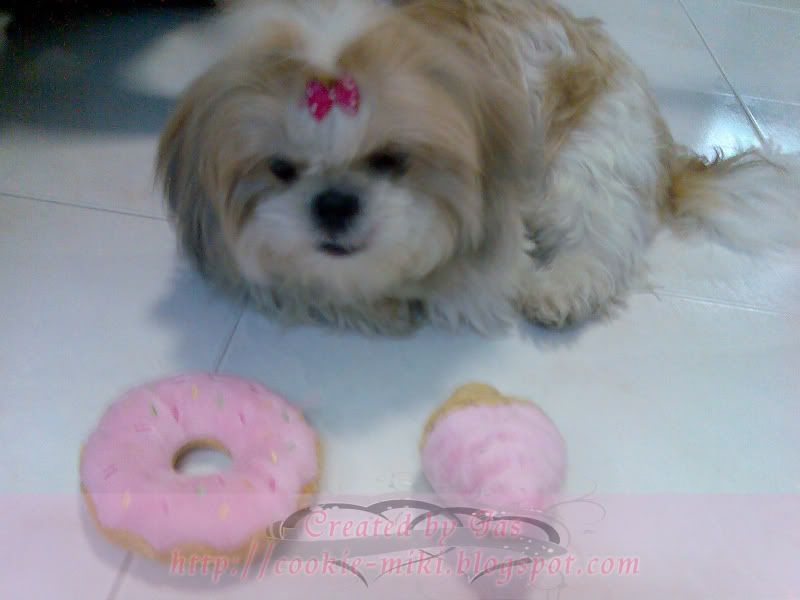 "Aiya, i shall hav both 2 myself.... heeheehee"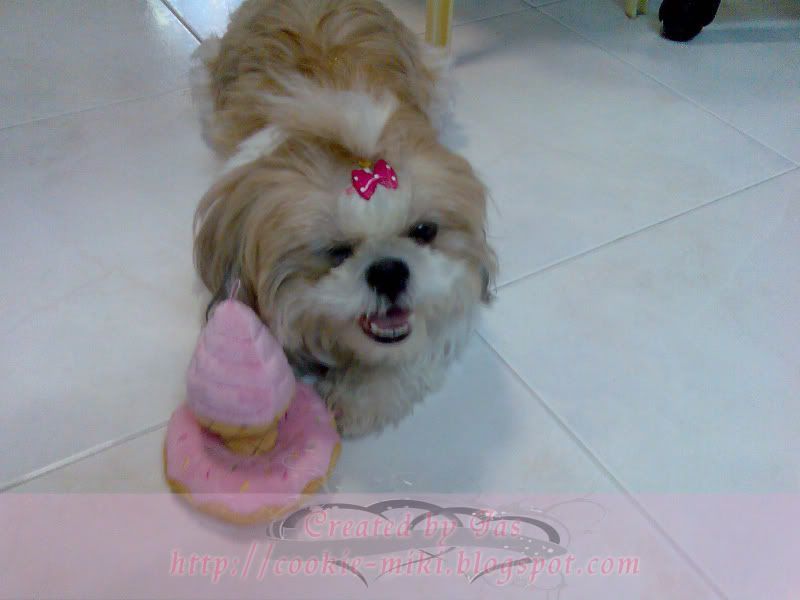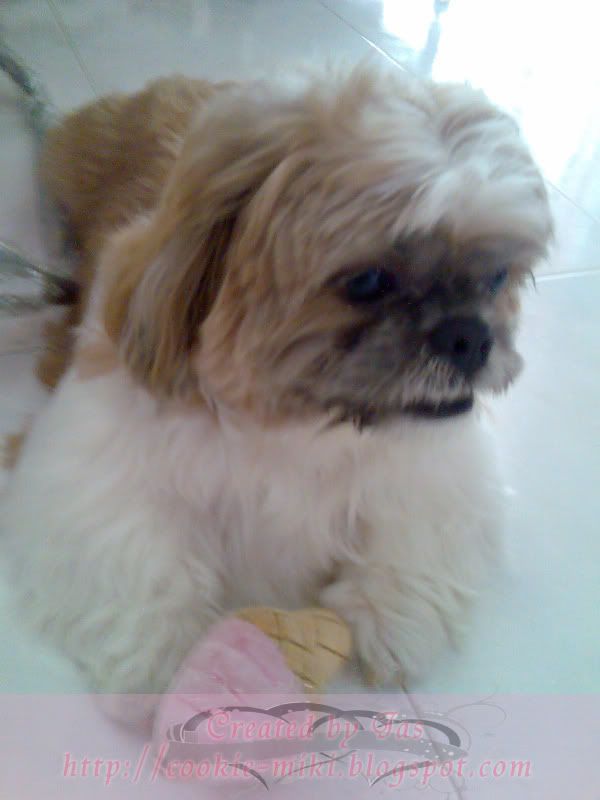 Brought them for 2nd vaccine ytd. It was a very rush trip thus i've 4gotten sth which i promised Miki. I told her i will bring a marshmellow along n will gif it to her aft her vaccine bt i've 4gotten.
When they were up on the desk for vaccine, As usual, Cookie was very brave. He reacted as though nth had happened except the feeding part.
Bt for Miki, she knew sth was wrong. Seriously, she reacted very differently as b4. She started 2 walk abt, trying 2 walk as further away frm the vet as she can n finding ple 2 hug her n she was actually tinkin of jumping dwn the table!!!
We all knew n so Bryan started 2 sayang her, made her lie dwn n asked mi 2 hold onto her. So i was sayang-ing her head n talking 2 her so as 2 distract her attention when he gav her the injection. Nxt is the heartworm test, sumhw she knew it tastes horrible n wanted 2 spit it out. See, dogs r so smart. Just once n they know.
Aniwae, finally their nightmare is over. Nxt vaccine will b 1 yr latr. Phew~ i felt painful when they had their vaccinations too. So when they were back hm, its time 2 praise them.
Its
JELLY TIME!!!!
"Yummy Yummy!!! Tis is my fav!!!"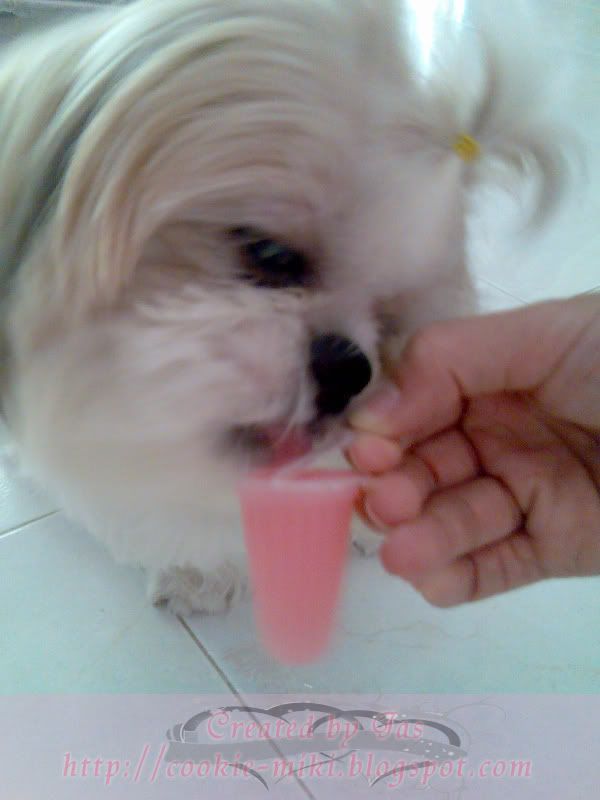 "Bt its nt my fav..."
Watch hw she ate her strawberry jelly. Turn up ur volume n listen.
It looks yummy isnt it??? Ha... Anybody wants 1 for urself??? Let mi noe, i can gif it 2 u.. WAHAHAHA
This is
SOOOO CUTEEE!!!
Watch THIS!!!
[Mute]
Just a short video but cute. My apologies, u gt 2 turn ur head 2 watch this too. HAHAHAHA.
Took tis video 5 min ago. Was making sum weird sounds, causing Cookie to hav such a cute reaction. Hee... Tats my boy....
Dear bought mi this.
CJ7!!!!!!!!
Doesnt tis look like MIKI??? I keep feeling tat tis looks like my Miki. Both of them hav big eyes. Both of them r so cute. Both of them hav an "antenna" on the head. Haha.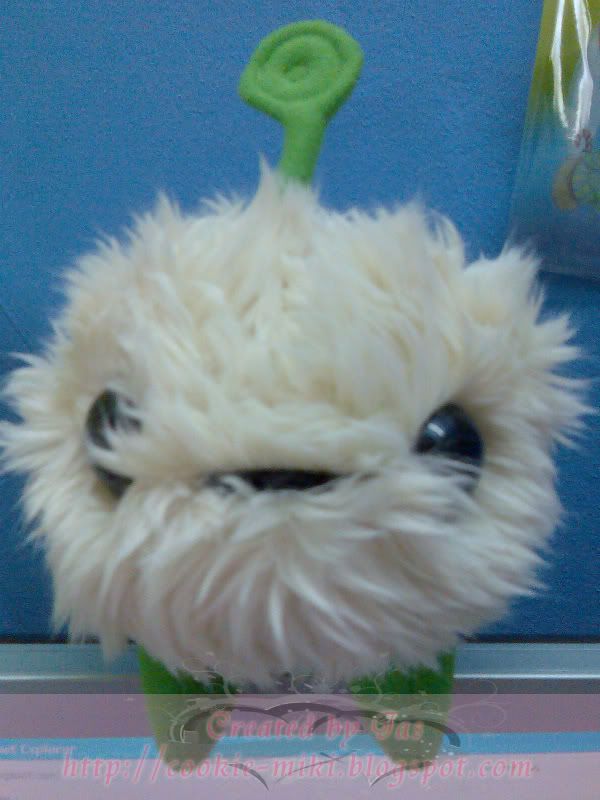 The flyin CJ7!!!!
When i 1st c it, the 1st tot tat came 2 my mind was,"Is the body stretchable???" HAHA
And here's my miki playing with the CJ7. C hw curious she is.
[Mute]