HAPPY BIRTHDAY MY SWEETHEART!!!
U've been wif mi for 4 yrs n hav brought so much fun n happiness to the family. Time reali flies. It seemed like i've jus brought u hm last yr bt nw u're already goin 5 yrs old.
When u 1st came u r already such an adorable boy bt i can feel tat u were quite sad n lost at the start. U mus hav miss ur ex family so much n hoping that they will return 2 bring u hm. Jus like u miss us when we were nt ard. Bt i believe for nw, u mus hav love stayin here wif us. Ever since the day i brought u hm, i promised myself that i mus shower u with lots of love n care till my last breath.
U nv fail to greet mi with ur wagging tail when i wak up n return frm work everyday. Even when u r sick, u will still do so. When i hav nt return hm, u will nt go to bed n will always wait at the door for me. Thank you so much my boy!! Its so swt of u. Ur little gesture means so much to mi. When i had a bad n tough day outside, u will always have a special way to make mi smile n forget all my unhappiness. U r jus like my happy pill n pls continue to do so.
To me, nth else matters more than ur health n happiness. I wish that both u n miki will b happy, stress-free n healthy everyday. Tats my greatest wish.
I love u my boy. And thx for always being there for mi. I hope u love being with us too.
-------------------------------------------------------------------------
Here's the cake - blueberry cream cake.
Happy Boy.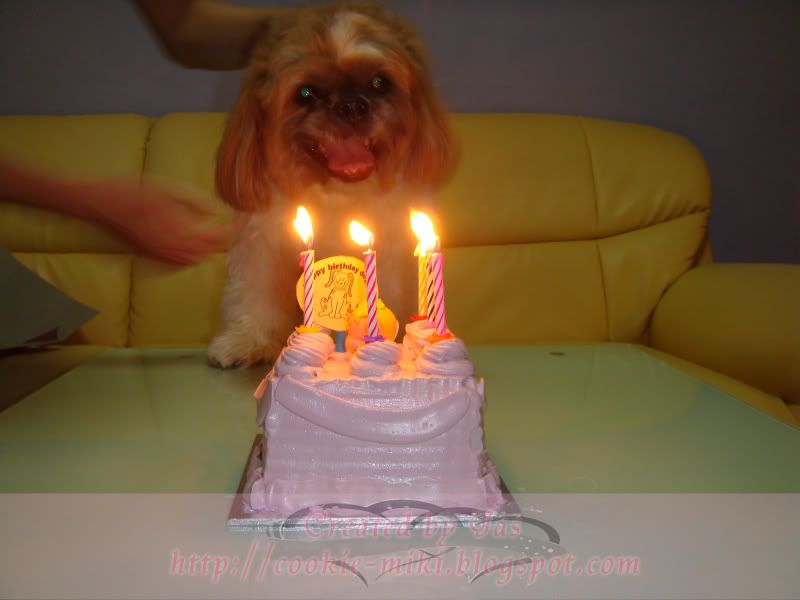 Cute couple. Wonder wat r they lookin at.
Got a hard time taking nice pics of them. Esp COOKIE!! He kept moving ard n avoiding the camera. Look at hw short the candles had bcum.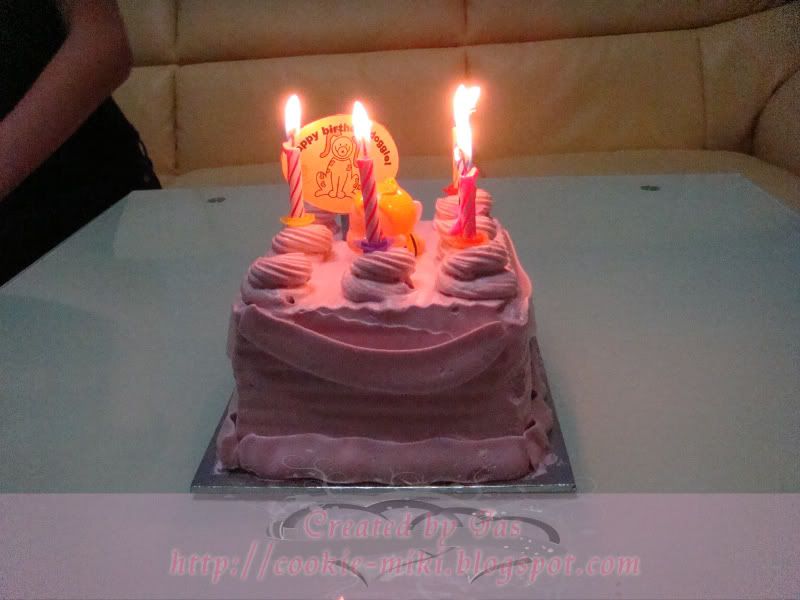 Yummy Yummy!! Tested its nice. Since my fussy cookie aso likes it, most prob ur dog shd like it too.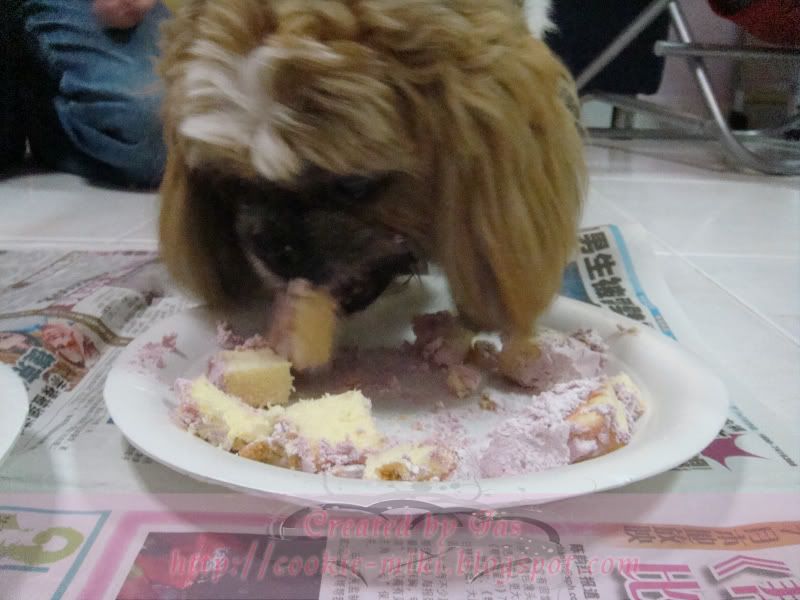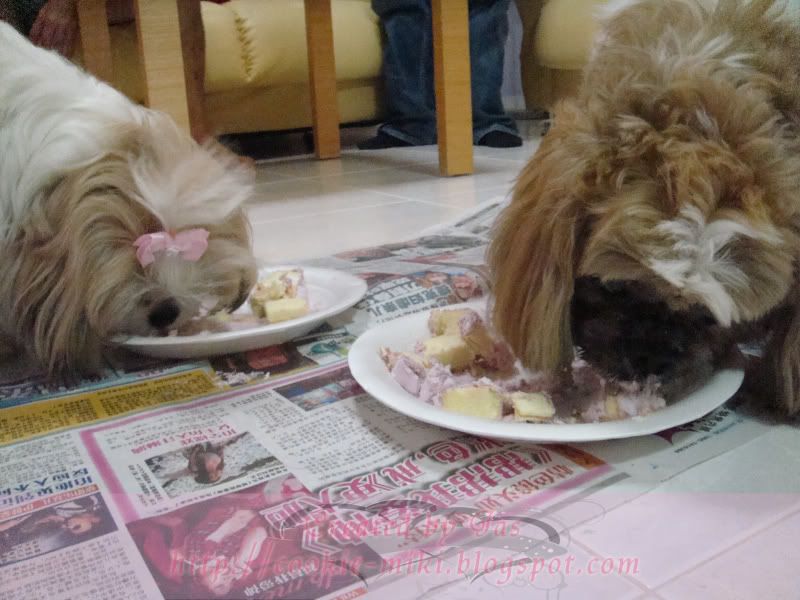 Dirty boy. Bt still so proud.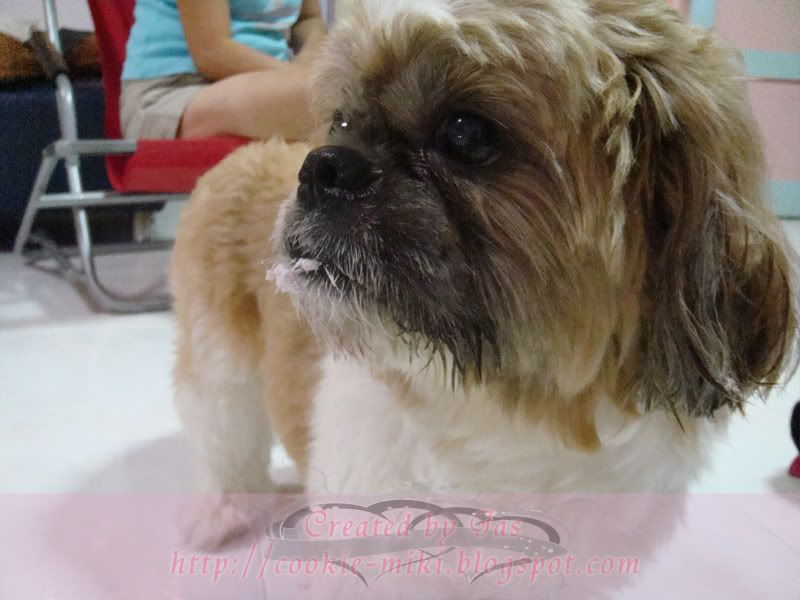 Miki wif her new ribbon. Pretty!!