Recently miki is in love wif my bro's army bags!!
See hw cute she is. My bro just came back frm India few wks ago n my mum left the bag in the living room aft washing n here comes
MIKI!!!
Look at hw happy she is!!!!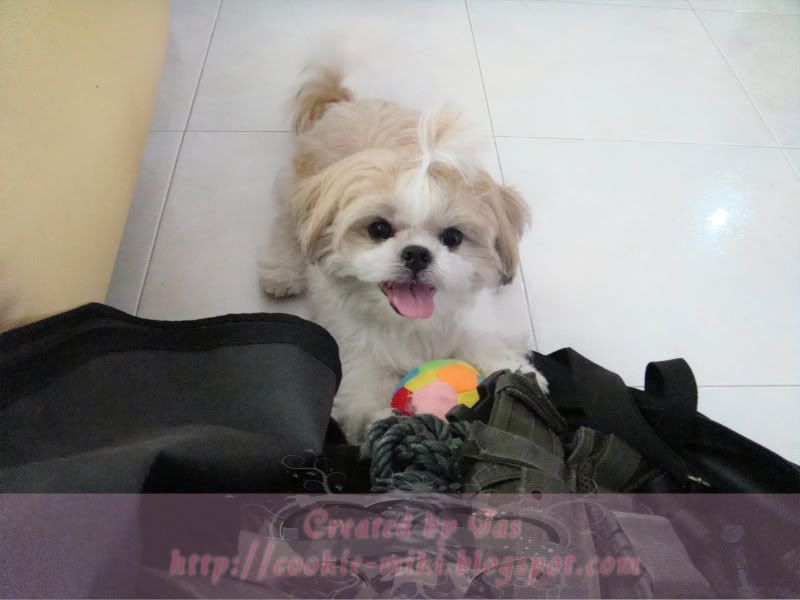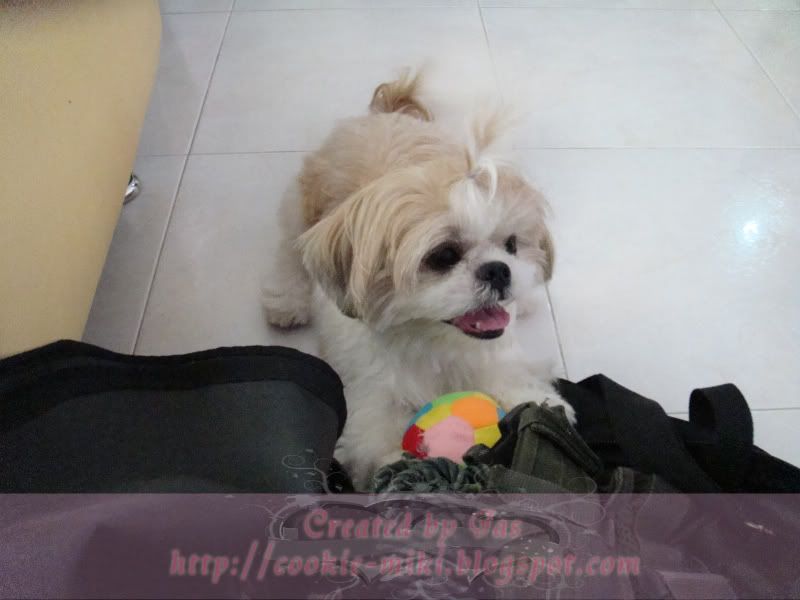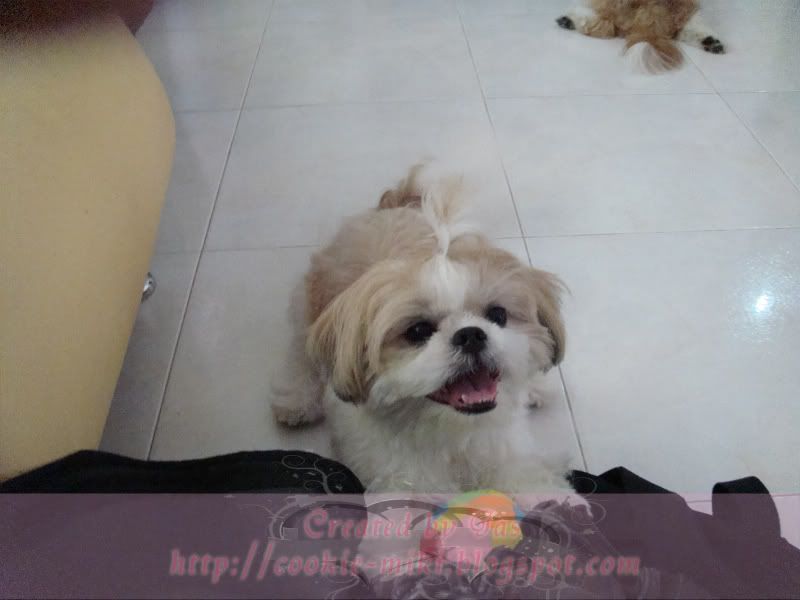 I wonder hw it feels like to slp on top of so many rough n hard materials.
Even Cookie aso like to squeeze in the bag wif Miki.
*Yawn*

"Its so comfy........."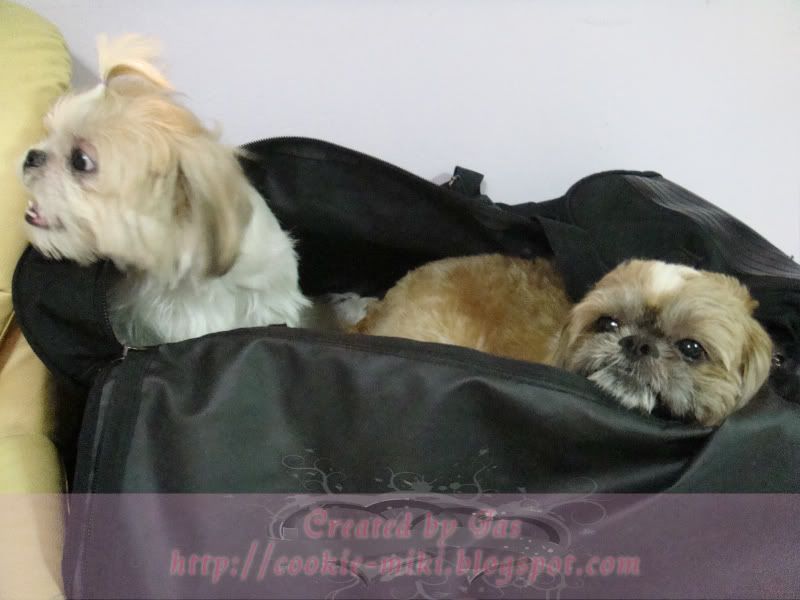 "I'm slping, don't disturb........"
"I want to slp with cookie.........."