Recommended Vet Clinic : *Dr Bryan is no longer there*
AMK Veterinary Surgery
31, Sembawang Road
Singapore 779082
Tel: 6451 5242
Fax: 6451 4001
Emergency: 9210 1961
Comments welcome! =)
Name: Cookie
Breed: Shih Tzu
DOB: 28th June 2003
Weight: 8kg
Character: Playful, friendly, obedient, gentle, loves going out, very curious (simply loves looking at things around him)
Fav Actions: Digging my bro's bed n bark
Fear: Thunder
Cute Facts abt him: Loves to slp on my pillow & will go into hiding whenever he needs to bathe.....
Name: Miki
Breed: Shih Tzu
DOB: 1st Sept 2004
Weight: 6.3kg
Character: Very playful, friendly to humans bt nt 2 dogs (she's scared of other dogs), greedy, lazy, possessive, quite a sassy ger at times, loves ple 2 sayang her
Fav Actions: Loves licking & sticking near ple, loves using her paws
Fear: Aniting that produce sound
Cute Facts abt her: She loves ple 2 hug her like a baby & she cries with tears......


.:: Woofbay ::.
.:: Milky ::.
.:: Agnes ::.
.:: Abbie ::.
.:: Vodka ::.
.:: Pampered Paws ::.
.:: Amber ::.
.:: Jade ::.
♥ Our Stories

Do u recognise tis toy??? Its the baby bee toy on cookie's birthday cake. I'm surprised seeing him playing wif it. Hee. Sumore its already late at night bt he jus refused to go into the rm n slp.

SO CUTE!!!!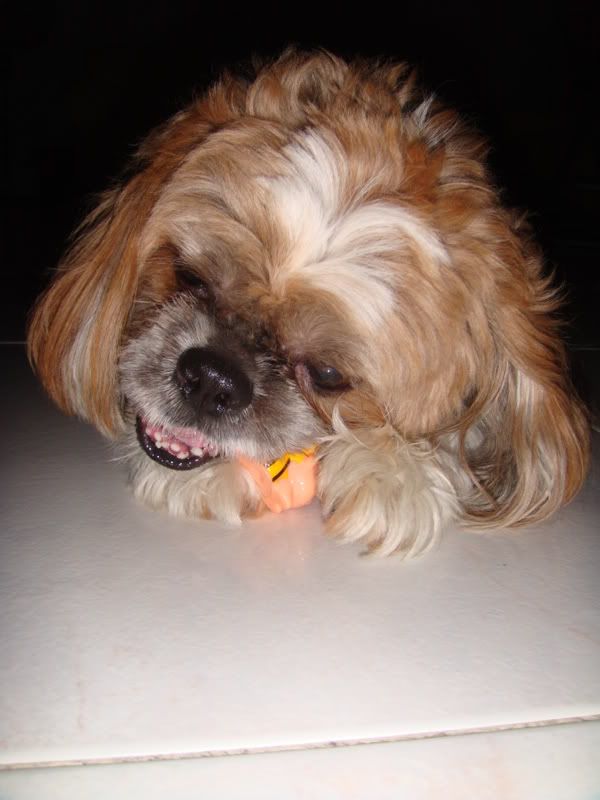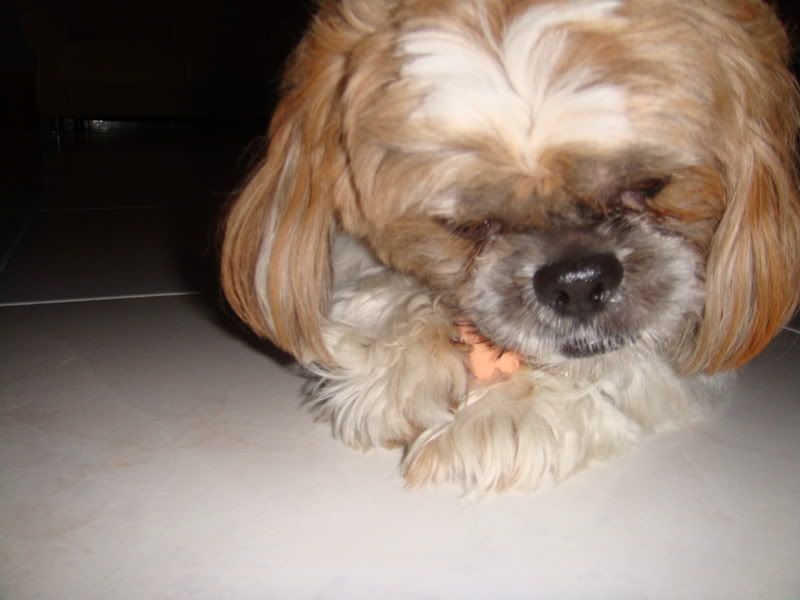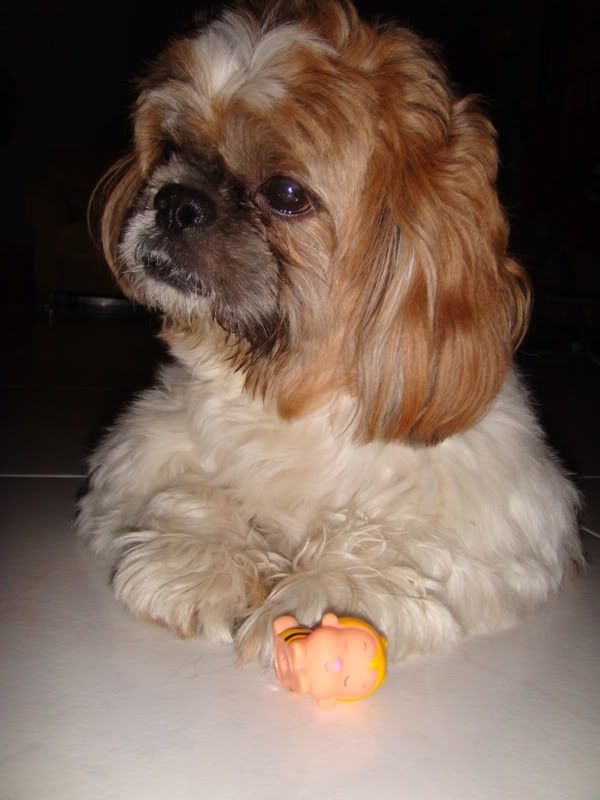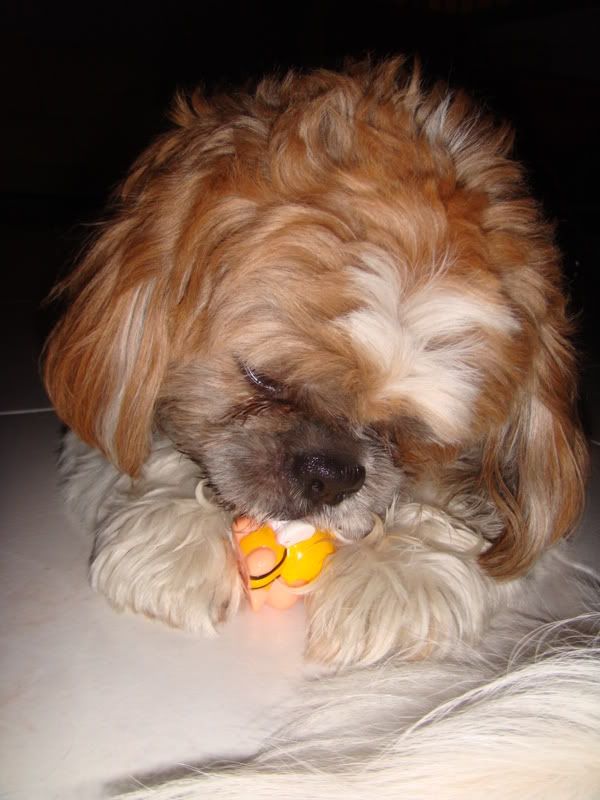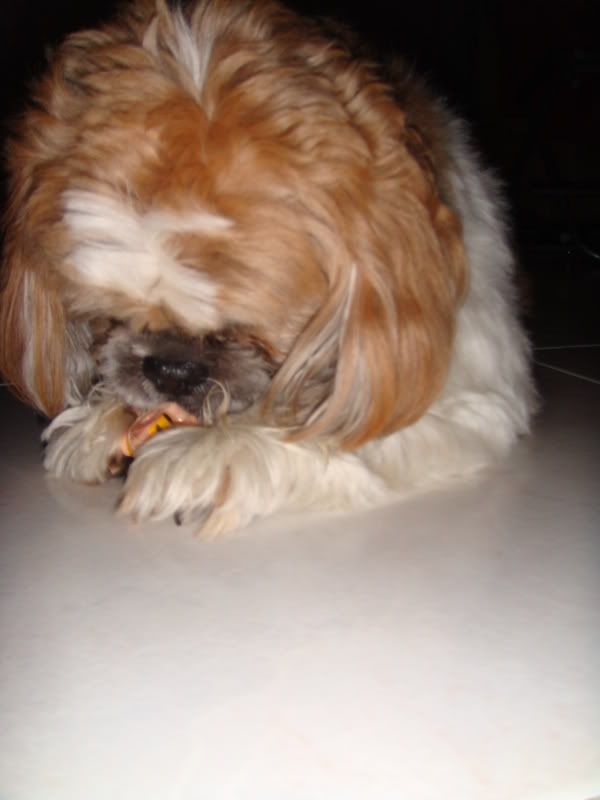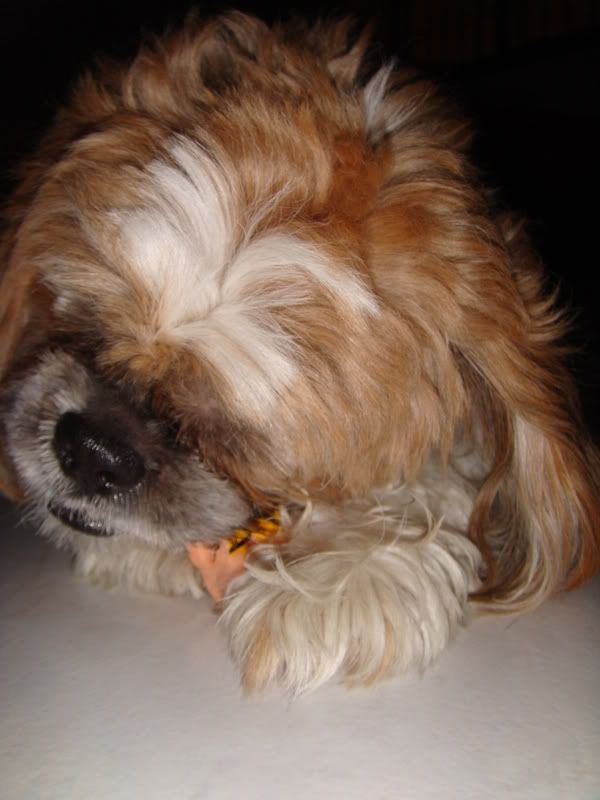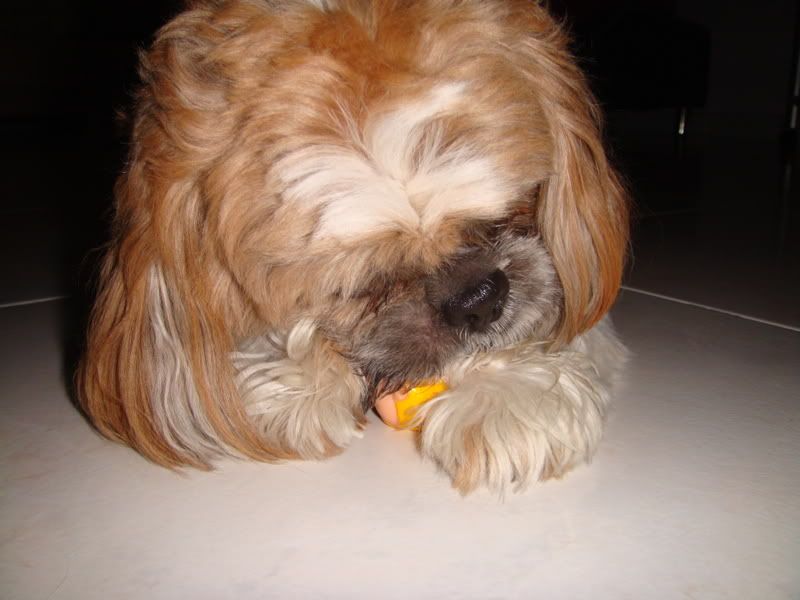 give urself a chance to understand us
8:41 PM
Bought sum snacks hm wks back. And here's wat my boy did aft gifing him 1 piece. U get his message?? Haha...
C his angry face... Haha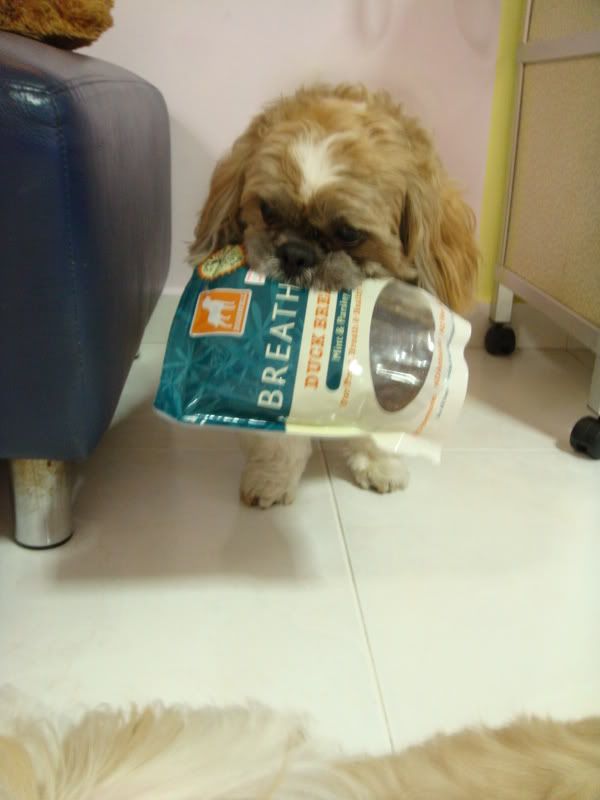 Happily waggin his tail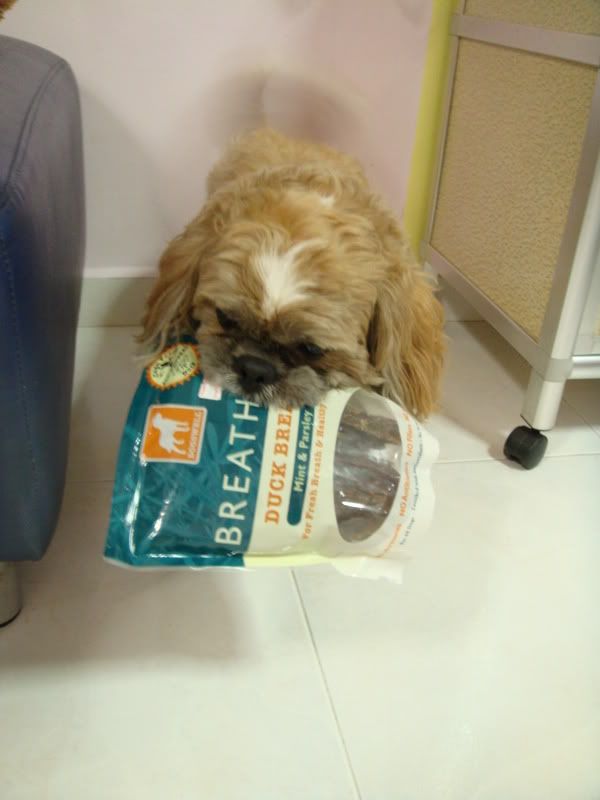 N here's his favourite of all...
GREEN BONES!!!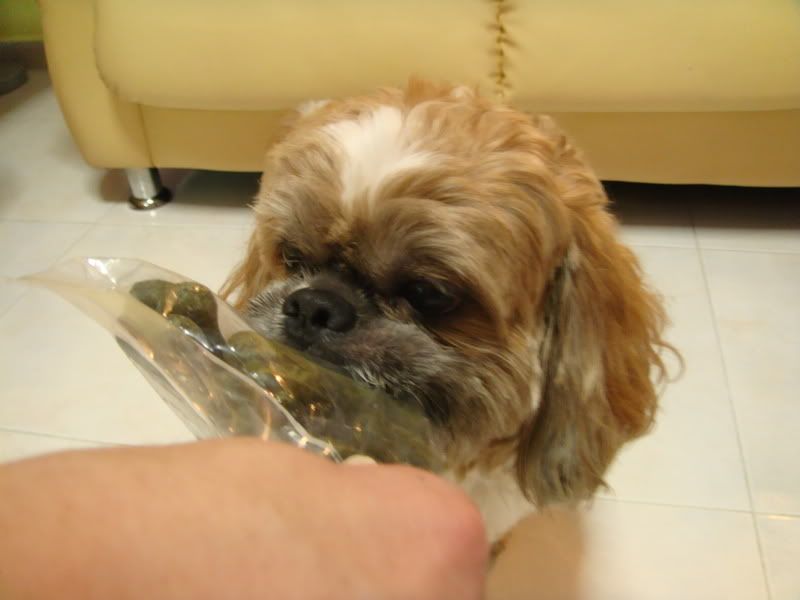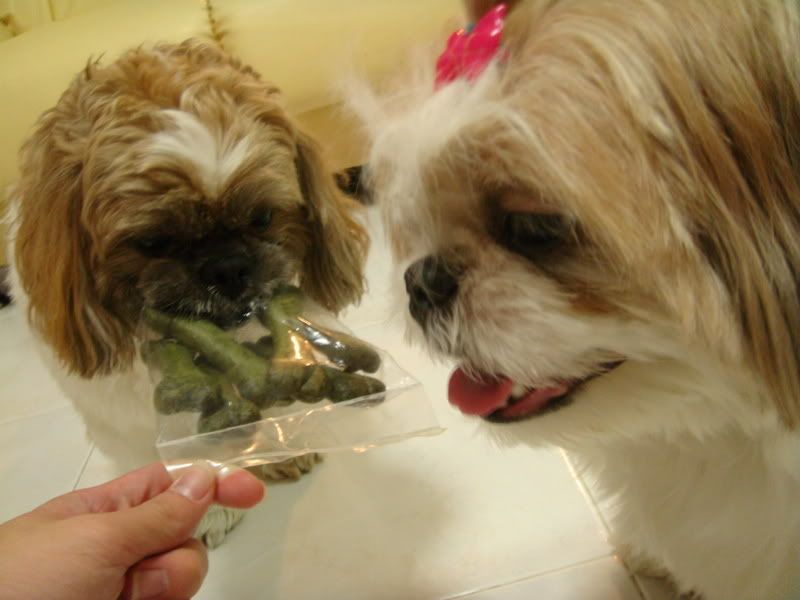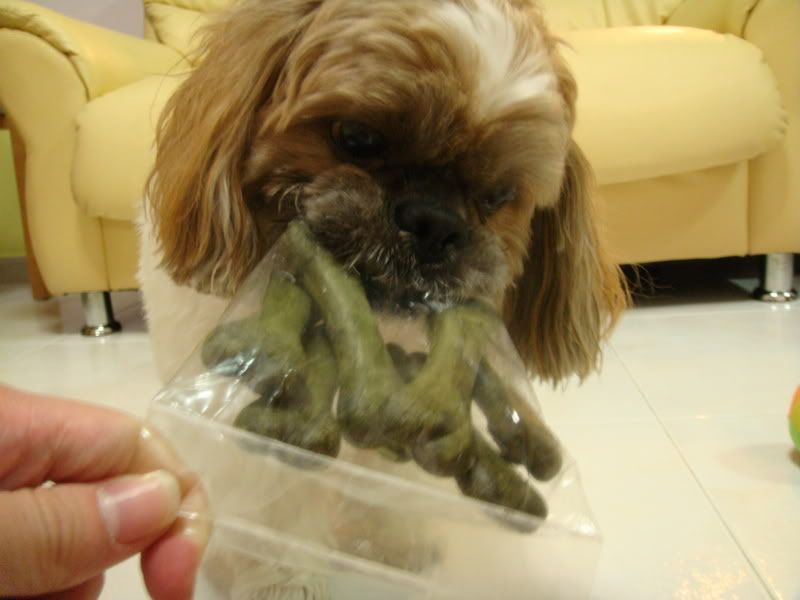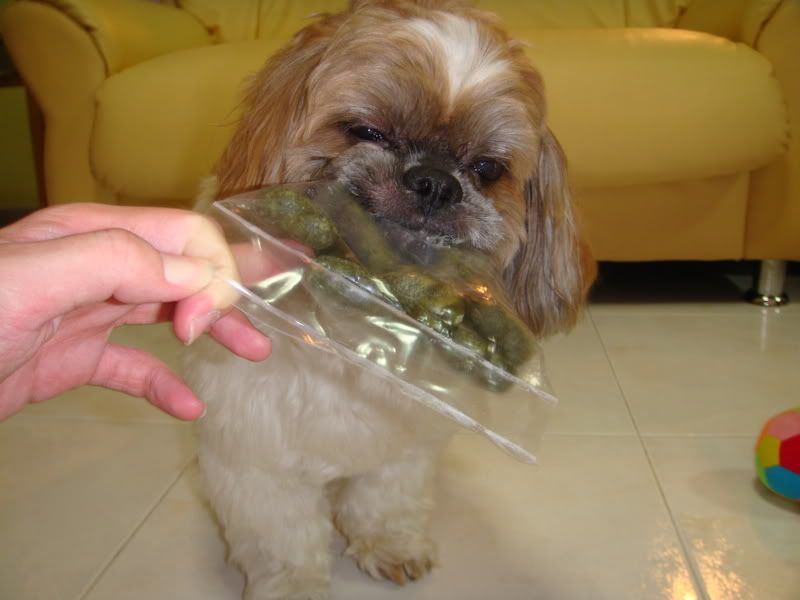 give urself a chance to understand us
10:00 PM