My poor boy is badly injured nw. It happened ytd at ard 6plus 7pm when we were bringing him down for a walk with Miki. Everything was normal but after we brought him hm to clean his paws, there was blood!! His nail had broken off but was dangling there & bleeding!!
Immediately, we carry him down to the pet shop cos tats the only place i could tink of at tat pt of time. The 2 bosses are reali nice. The guy started to examine cookie's injury n applied medicine for him bt his wound was bleeding profusely.
No matter how much he applied, the blood just kept dripping down onto the white tiles & staining so many tissue papers. Upon seeing so much blood oozing out, i started shivering n my voice bcame hoarse. I almost cried!! I felt so painful for him. At tat moment, i wanted nth else bt my boy to b fine.
Eventually they managed to stop the bleeding by applying 1 chunk of powder to cover the wound totally.
And here's the pics.
C how bloodly it is..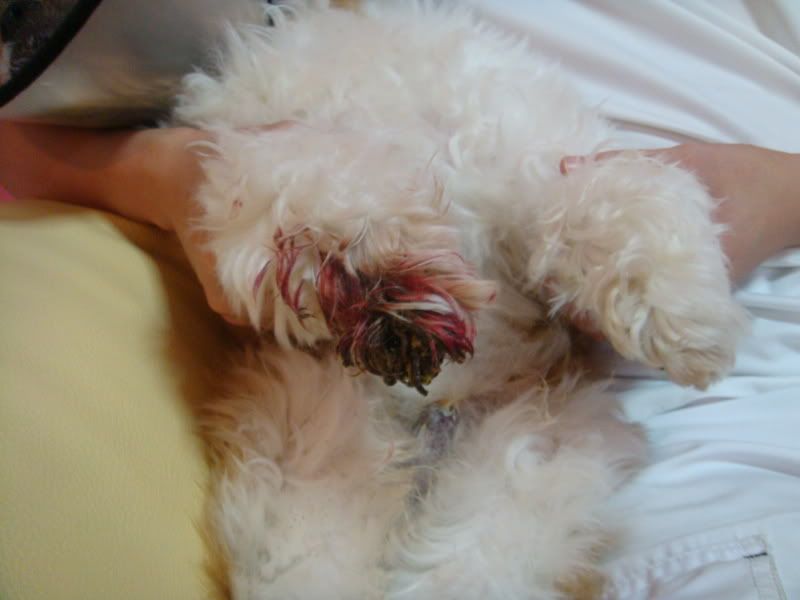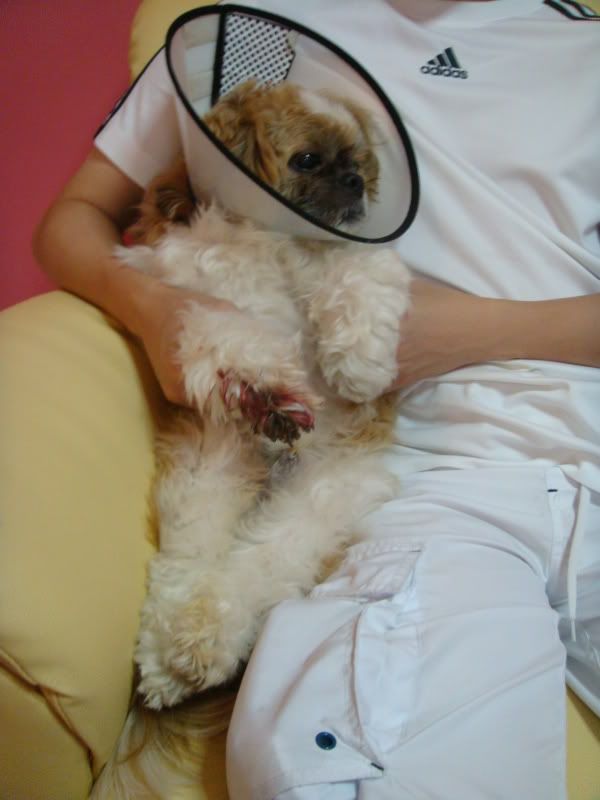 It pains mi more when i c his innocent face. He doesnt seem to b in pain bt i am...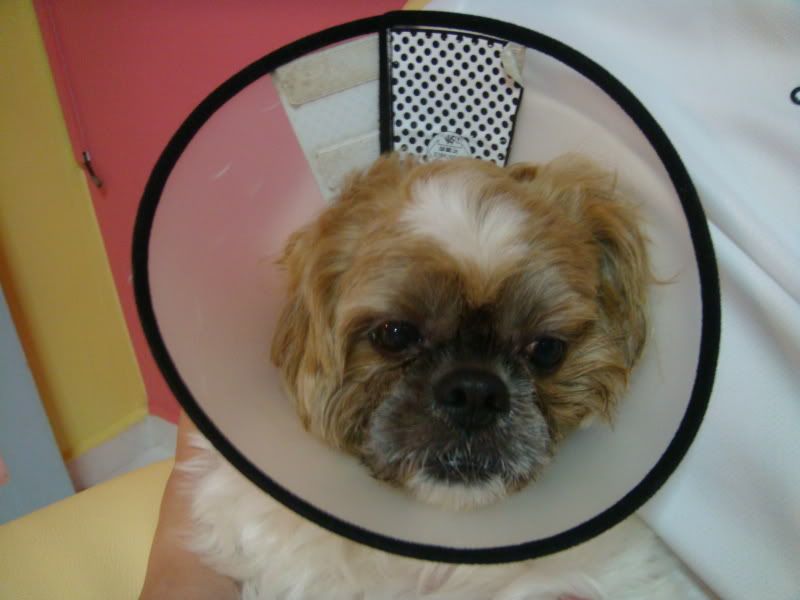 This is a funni pic by accident.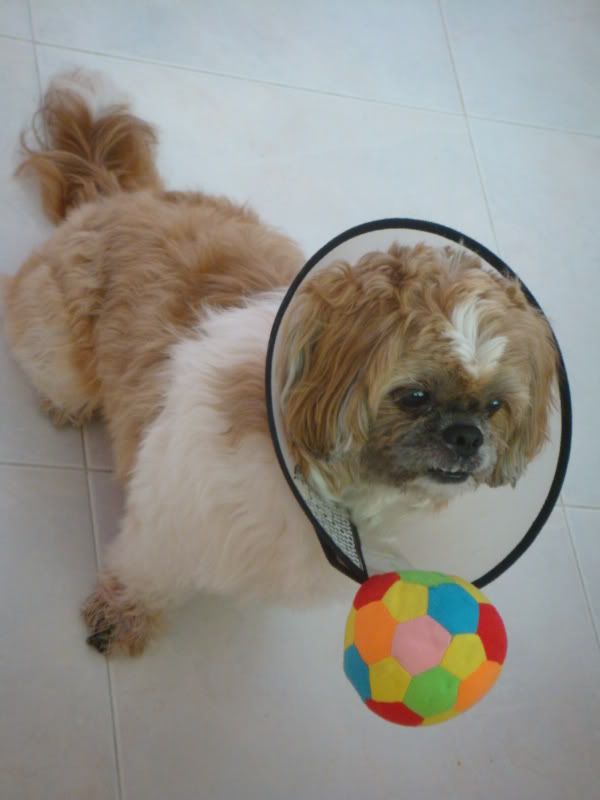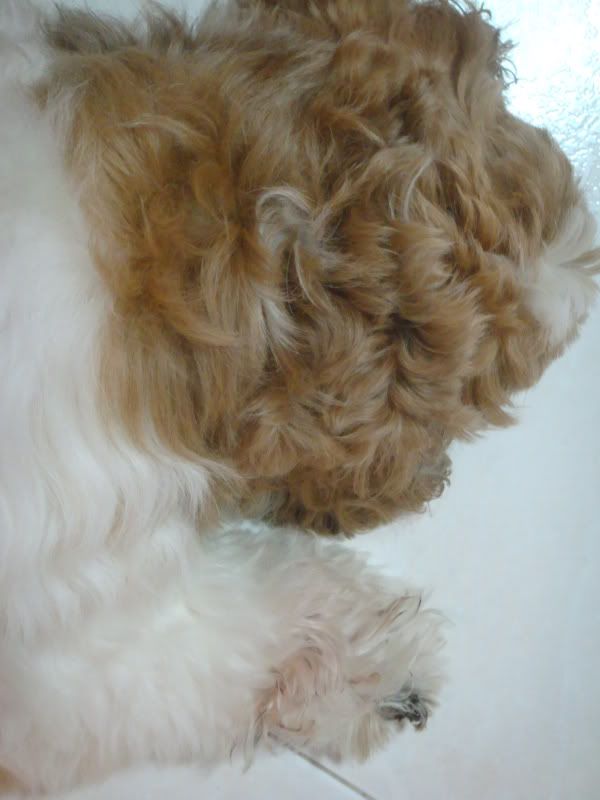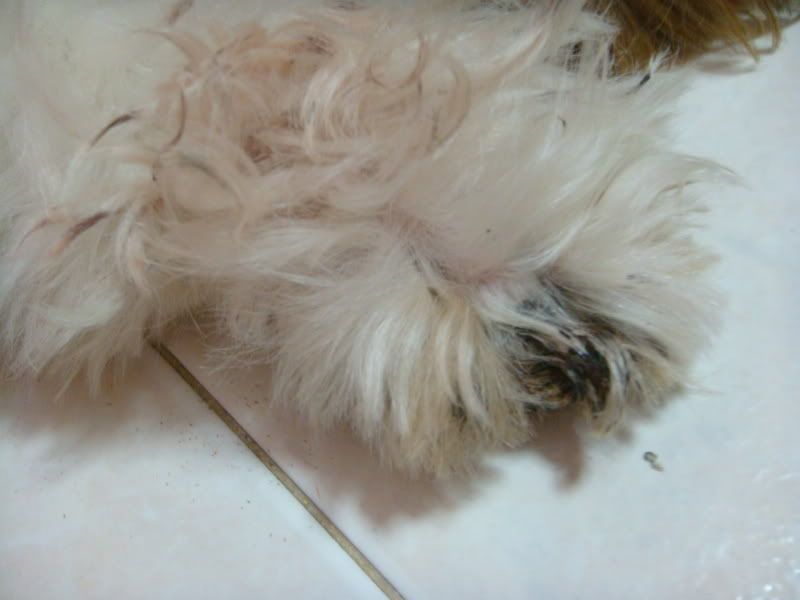 I'm glad his blood has dried up but he seems to be in pain now. Cos i noticed that he is limping a little when he walks. It must have hurt alot.... My poor boy... Bt he is reali brave, he didnt make any noise when they were applying med for him. Only a little struggle near the end.
And we realised tat there was blood in the lift, stairs & our corridor. So i supposed he was alr injured during his walk bt he can still walk & behave as per normal despite his paw in pain. He's reali a brave boy.
Get well soon my boy, u will b fine tml.