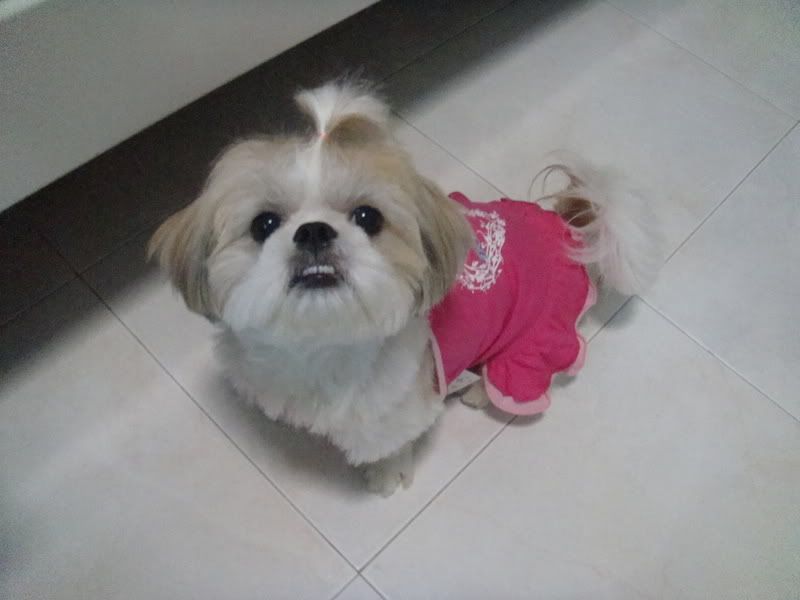 Happy Birthday Miki!!!

Though u can b quite irritating at times, like barking for attention, wanting ple 2 sayang u, purposely jumping up my bed n using ur soft paw n tongue 2 scratch n lick my face early wkends' morning. Just to make mi wak up n play wif u!! Ha. And of cos there's many many more notti stuffs tat u did. Bt tats wat make u special. Sumtimes i will wonder if u r a dog cos u dun behave like 1, other than u noe hw 2 bark. Ha.
I love u, my darling.
Hope u will b happy & healthy everyday n STOP BULLYING COOKIE!!! LOL.