My apologies here. Com was dwn so nv blog.
Previous post was abt my boy's bd now its my
ger's
QUEEN's bd. Ha. She's reali the queen at hm. We mus all gif in to her. LOL. Too cute for us 2 bully either. Ha.
Its Miki's 4 yrs old bd tml. So fast she's 4. Though she looks n behaves like she's onli 1 yr old but stil as i c them age, its hard nt 2 feel sad n worry. I hope they will b healthy till old. Who don't right?
Aniwae, was tinkin of buyin cake cos she reali loves cake. But then, too much isnt gd either. Sumore i jus found out US Doggie Bakery main branch at east coast is currently closed n pending new management so no orders can b taken now. Fated. Though there's no cake, there's presents of cos. Bought them a couple of tings recently.
2 strawberry house for them. Now i'm smart. When buyin tings for them, i mus buy 2 of the same kind cos tis Miki is too clever. She will always choose the 1 tat she tinks is the betta 1. Just like the 2 beds i bought for them previously. Initially my idea was the bigger 1 of cos is for Cookie n the small n sweeter 1 will b for Miki but she prefers the bigger 1 so poor Cookie gt to slp on the smaller 1. Ha. Tats my Queen.
A pink toy bone for Miki. Its a free gift from the seller actually.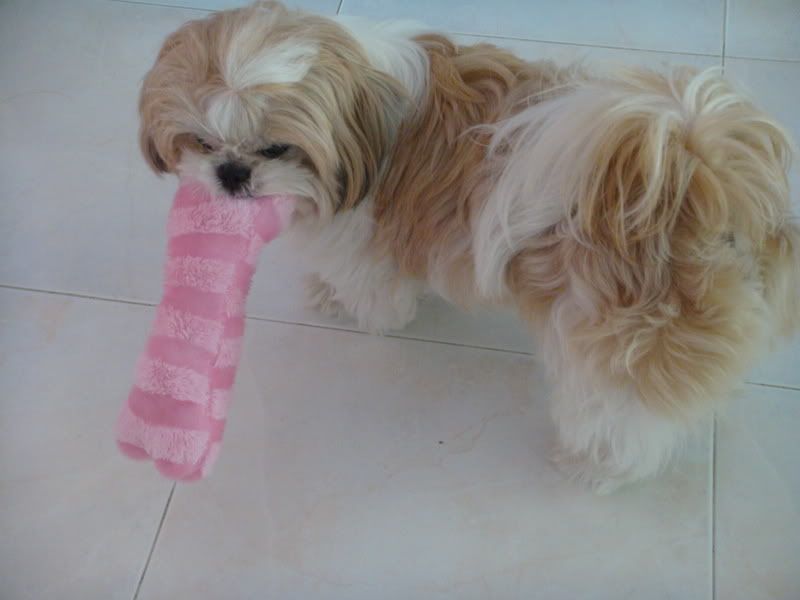 A pink dress for her. Bought it from Petfuze. Cutie cutie!!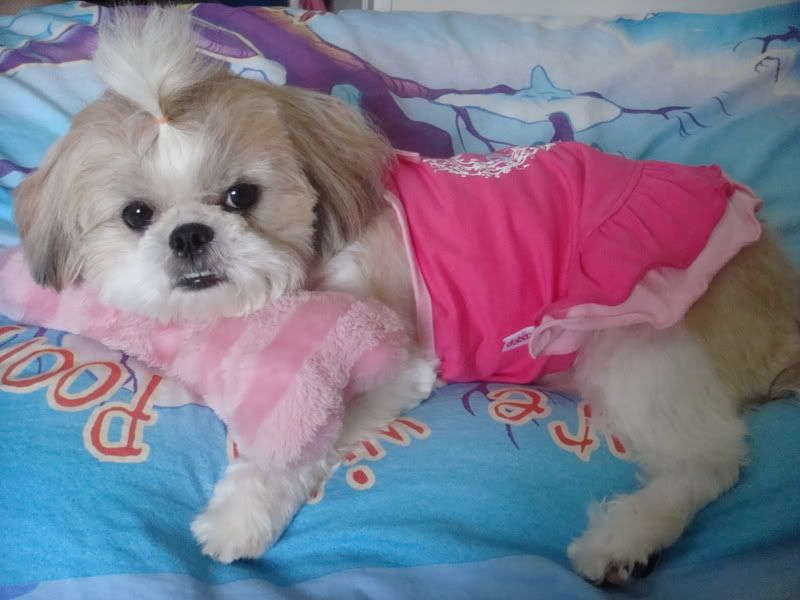 Sweet right? Cos nw her furs r short n the weather is quite cold at times so tis is jus nice. Previously aft her grooming, she was kind of sad. Cos ger mah, dun like her hair to be short but aft i came hm wif the dress, she started wagging her tail. So i guess she reali like tis??? Ha.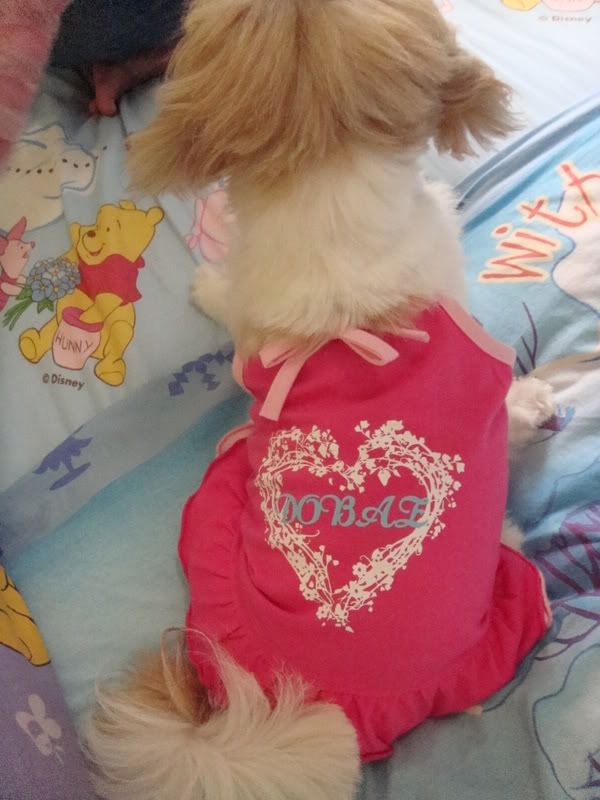 N of cos 1 for Cookie. Does he look like he is goin for basketball match?? Ha.